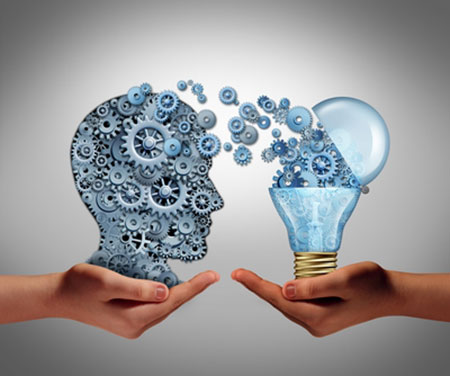 by Ken Lopez
Founder/CEO
A2L Consulting
There is a lot to learn from data, and these days data is everywhere. For better or worse, data can be available for everything from the number of steps you walked today to how long you took to read a particular Web page.
I recently took the time to assess how the AmLaw 100 law firms were interacting with our site, particularly with the articles on this blog. Some law firms are very active, and some hardly visit at all — and I think this information tells us a great deal about these law firms.
This data is interesting to me for many reasons. First, I'm interested in making sure that our articles appeal to the AmLaw 100 law firms, as just about every one of them has been a client of A2L Consulting at some point. However, I'm also interested in what the data says about the law firm itself. Is the firm interested in learning? Is it serious about litigation? Is it set in its ways?
After more than 20 years of supporting top litigators, I find that there are litigators who like feedback from the courtroom experts on our staff, and there are litigators who simply want to do things their way. We work with both types, but our favorite is the former -- those litigators who say, "A2L, you're in court 50-100 times a year, and maybe I make it once a year, but it's not usually even that often any more. What advice do you have based on working with others like me, in similar cases and in this venue?"
In my experience, the litigators who present themselves and their cases this way are the ones who win most often. They have their own way of doing things, to be sure, but they are also open to taking a different approach when a high-quality idea is presented to them. Indeed, they solicit high-quality ideas and create an atmosphere where creativity happens.
Our blog is written for people like that -- litigators who love to learn and want to improve their courtroom game. As an in-house lawyer said to me recently, "Many lawyers are trying cases the same way they did 30 years ago, but juries are deciding cases differently than they did 30 years ago." Adapt or lose is the new mantra for high-end litigators.
If I were hiring litigators, this data would give me something to consider. After all, do you want the type of litigator who is flexible and staying up with the latest trends, or one who is set in his or her ways? Do you want one who is reading top litigation blogs with trial tips, or one who is satisfied with the old approach?
Below are two lists that rank the AmLaw 100 firms by the number of times that firm has watched one of our webinars or downloaded one of our litigation e-books. The second list shows how many verified and known visitors from that firm there have been.
Before telling you what the data reveals, I have some caveats. I'm only including data from verified visitors to our site whose identify we are sure of, based on their download history and other activity with our site. So the raw data is really a small sample of those who visit our site each month, since the vast majority of visitors have not left their name with us yet. Thus, the raw data understates the number of page views and visits considerably, probably by a factor of ten times or more. Since you have to provide your email, the number of downloads is quite precise and actually more telling except when someone has used Gmail. What is useful and interesting is how the law firms compare to each other. This data reflects about four years of visits.
These ten AmLaw 100 firms have downloaded more e-books and watched more webinars than the other 90 firms in that comparison group.
Greenberg Traurig
Jones Day
K&L Gates
Kirkland & Ellis
Fish & Richardson
Ogletree Deakins
Kilpatrick Townsend
Jackson Lewis
Fox Rothschild
Lewis Brisbois


These ten AmLaw 100 firms have viewed our site more than any other of their peer firms.
Greenberg Traurig
Fish & Richardson
Haynes and Boone
Kirkland & Ellis
Jones Day
Ogletree Deakins
K&L Gates
Pillsbury
Latham & Watkins
Bryan Cave


Interestingly, there was only one AmLaw 100 firm that showed no verified visitors, no downloads, and no one subscribing to our litigation blog (there are 6,600 subscribers). It's a big DC firm that we have a 100% win rate against in repeated cases over many years. Correlation? I sure think so.


Other articles related to best-practices, the role of in-house counsel guiding outside litigation counsel and continuous learning: