Every year going back to the start of this blog in 2011, I have paused to look back over the past 12 months of articles and see which were deemed best by our readers. Some articles have been read 90,000 times while others, often surprisingly, are only viewed a few dozen times. In this method of article ranking, every reader view is a vote.
This year's top 21 list is consistent with recent years. Articles about storytelling and voir dire are the most read. The #1 ranked article, in particular, was very popular because it was not only about storytelling but features three top trial lawyers (all clients of A2L) talking on video about how they incorporate storytelling techniques into their advocacy.
Enjoy these articles and please do encourage a friend to subscribe (for free) to this blog, The Litigation Consulting Report. Soon, we will have more than 10,000 subscribers. Each of these articles can be tweeted or shared on Linkedin using the buttons below the article. Click the titles to view the articles.


21. What Trial Lawyers Can Learn From Russian Facebook Ads
20. 5 Key Lessons You Can Learn From Mock Juries
19. How to Get Great Results From a Good Lawyer
18. 17 Reasons Why Litigation Consultants Are Better at Graphics Than Law Firms
17. Storytelling at Trial Works - But Whom Should the Story Be About?
16. Why the Internet Has Permanently Changed the Techniques of Persuasion at Trial
15. NITA Experts Agree: Jurors Want Lawyers to Show, Not Tell
14. Using Litigation Graphics in Bench Trials: How Different Is It From Jury Trials?
13. The Team With the Most Demonstratives Doesn't Necessarily Win
12. 7 Times When Litigation Graphics Hurt You
11. 3 Lessons That Trial Lawyers Can Learn From a Pulitzer Prize-Winning Author
10. The Value of Storytelling: A Current Case in Point
9. Cialdini's Principle of Persuasion: Liking- Part 3
8. 7 Ways to Overcome Cognitive Bias and Persuade
7. The Key Elements of a Good Narrative: at Trial or Anywhere Else
6. How to Be a Great Expert Witness (Part 1)
5. 7 Habits of Great Trial Teams
4. Still Think Persuasion is About Talking While Showing Bullet Points?
3. Announcing A2L's New Storytelling Webinar
2. 3 Excellent Ways to Use Top-Bottom Timelines in Trial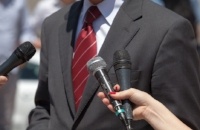 1. Three Top Trial Lawyers Tell Us Why Storytelling Is So Important